Top 7 Easy Baby Blanket Knitting Kits
Disclosure: This post may contain affiliate links, meaning, at no additional cost to you, if you click through and make a purchase, I may receive a commission. Please check out our disclosure policy for more details.
Knit an baby blanket kit to give away or to keep. These neutral and modern blanket knitting kits are all unique and easy to knit.
Simple Seed Stitch Baby Blanket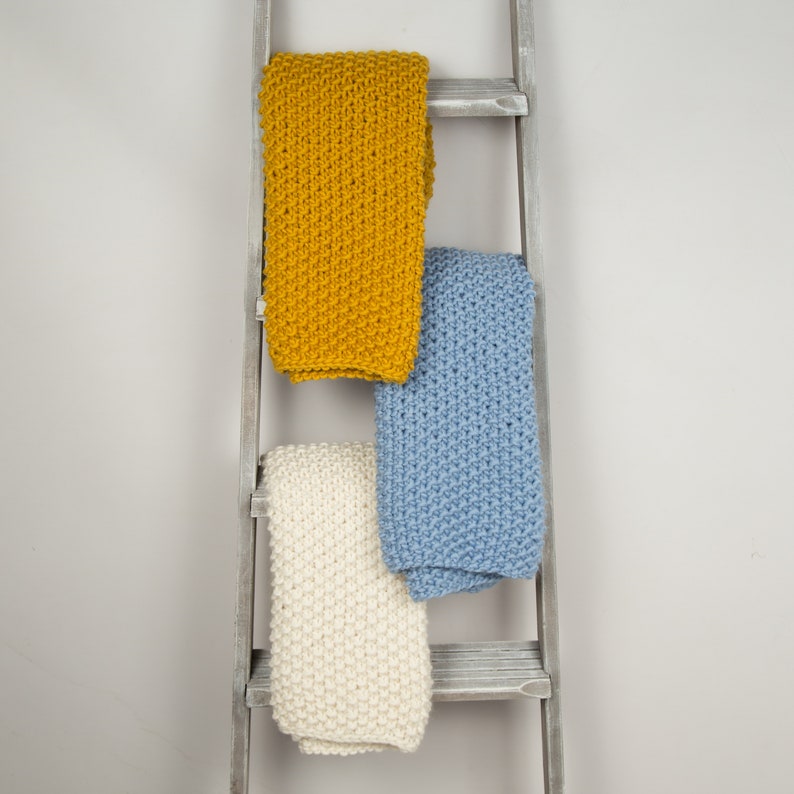 Knitted in simple seed stitch, Wool Couture's Louis Baby Blanket kit is an easy knit with just knit and purl stitches.
This cuddly Cheeky Chunky yarn is in 100% Merino wool and comes in 25+ colors.
Graphic Baby Blanket
The Benny Blanket from Wool And The Gang knits diagonally by making increases and decreases, which results in a graphic baby blanket with contrasting yarn.
The super Trooper yarn made of 100% Merino wool, is one of the best fibers for baby blankets; it's soft, all-natural, and machine washable.
Personalized Baby Blanket Kit
Knit your personalized baby blanket with this easy level knitting kit from Stitch & Story.
This soft blanket, made of 100% superfine merino wool, will make the little one sleep like a baby. Say no more!
All Natural Pima Cotton Easy Baby Blanket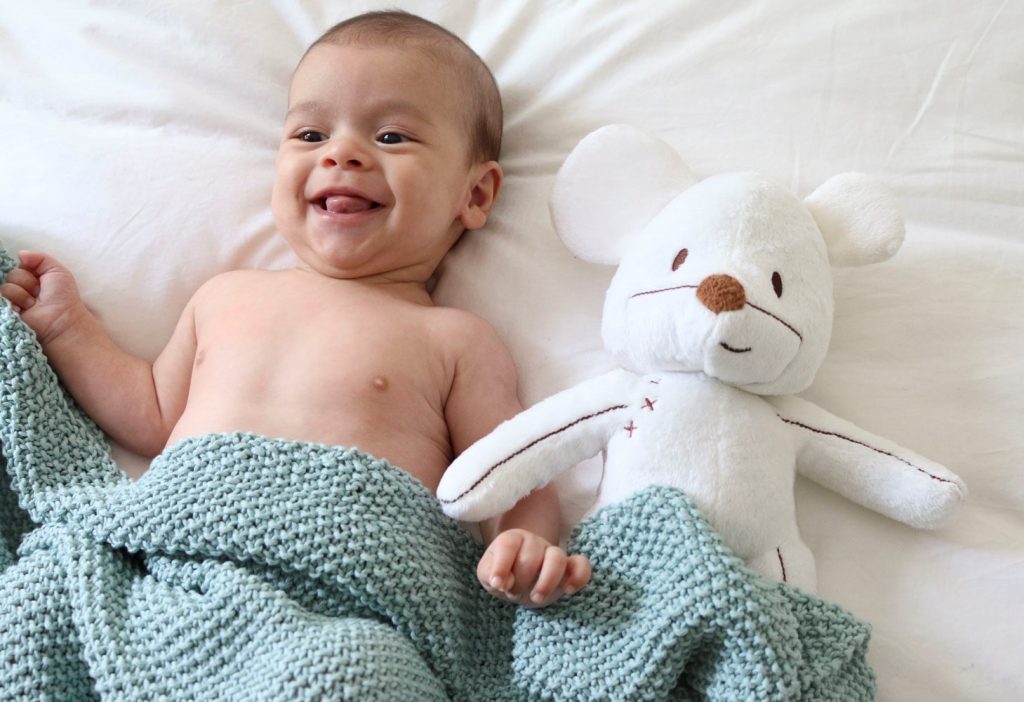 We Are Knitters Dragonfly Blanket is light and soft on the baby's skin (I have tried this yarn, and it feels like silk).
The Yarn is made of 100% Pima cotton from Peru, which regards as the best cotton in the world, and it's GMO-free.
Get a discount of $12/£10/€10 by using
the code MGMTIZQFT at check-out.
Code can be used once!
Sophie la Girafe Baby Blanket Kit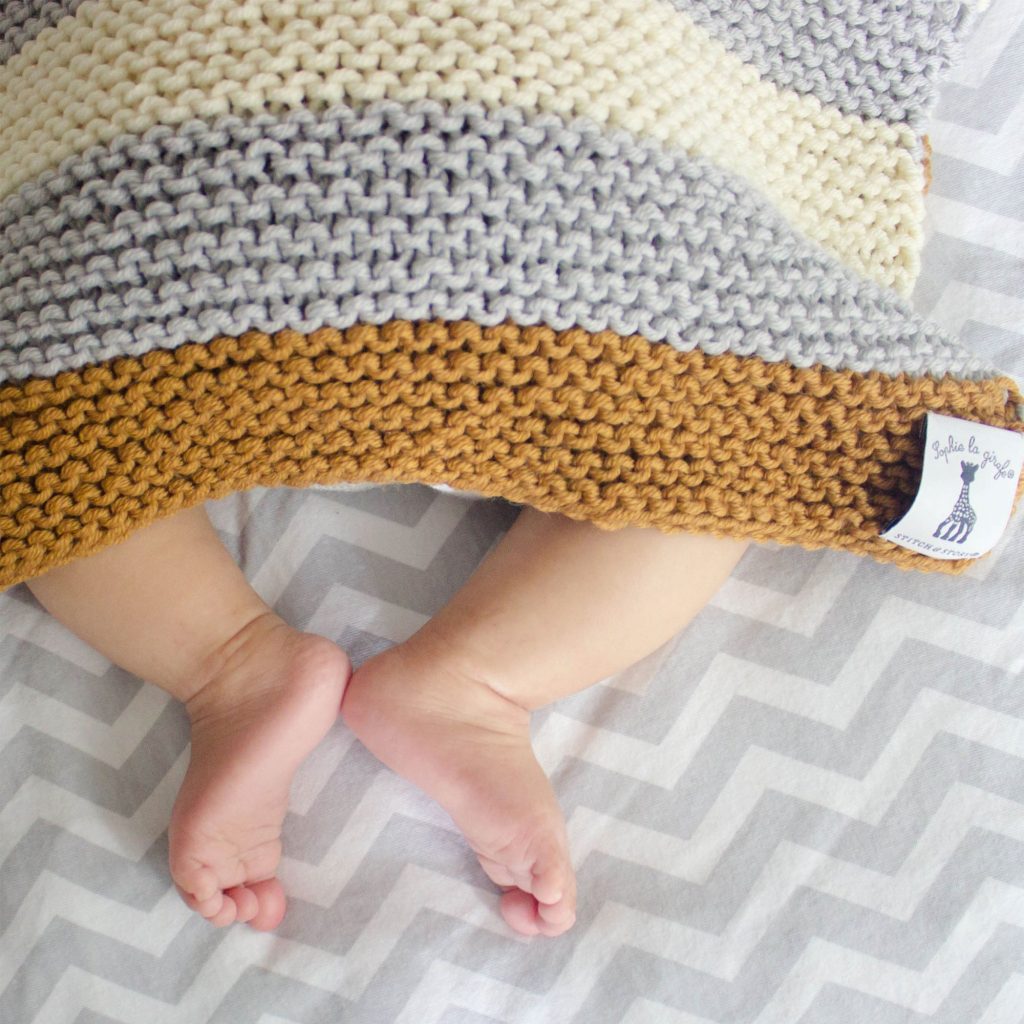 Stitch & Story teamed up with the classic Sophie la Girafe to create knitting kits, and this blanket is super easy and yet exclusive.
The kit includes everything you need for the project, including a Sophie la Girafe label. Choose from three different earthy color combinations.
Chunky Merino Wool Blanket
Loopy Mangos, Her Baby Blanket knitting kit is a chunky soft blanket. It's a beginner project that will take around 4-8 hours to knit.
The yarn is 100% merino wool, and you can choose your own color combination from Loopy Mangos many different and vibrant colors.
Quick Knit Super Chunky Blanket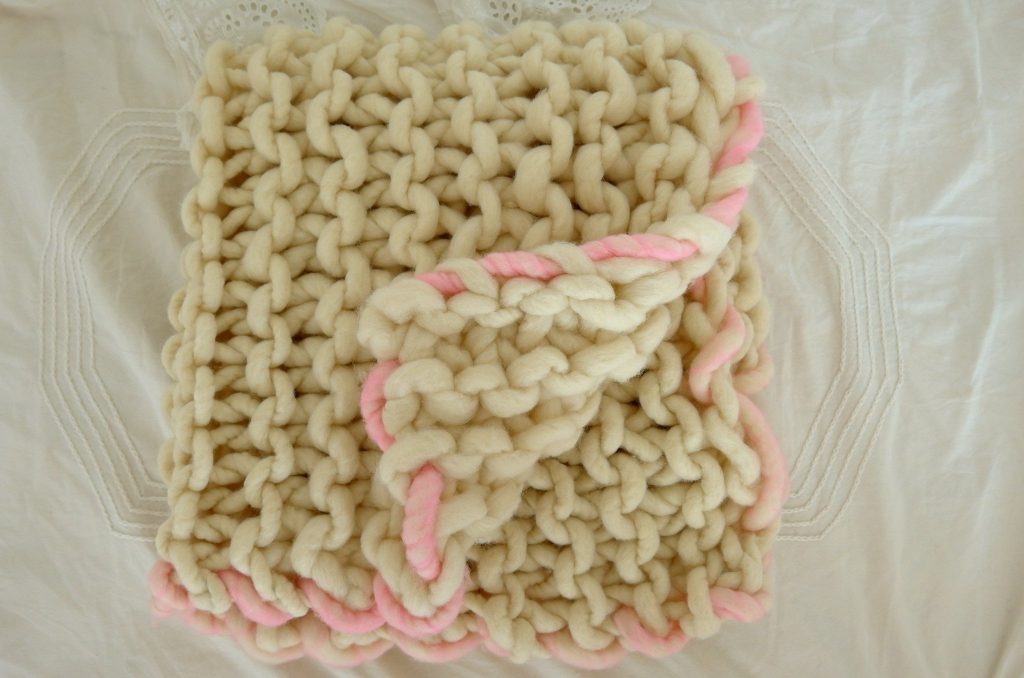 This easy baby blanket is called Little Loopy, but the yarn is anything but little. Loopy Mangos super chunky yarn Big Loop is hand-spun in the USA, made of 100% merino wool and will make a truly unique blanket.
Better still, it's an absolute beginner kit, and a quick knit baby blanket that you can knit in 2-3 hours.
Do you want to knit your own chunky blanket? These are my 10 favorite chunky blankets.