Disclosure: This post may contain affiliate links, meaning, at no additional cost to you, if you click through and make a purchase, I may receive a commission. Please check out our disclosure policy for more details.
I have a confession to make!
I am addicted to Pinterest and can sit for hours browsing through knitwear images for inspiration, ideas, and trends.
Looking at the knitwear trends for 2020, I can see that stripes are big on the spring/summer and fall/winter runways. There are a lot of interesting stripe patterns in different colors, sizes, and, combinations, which proves that anything line-wise goes this year.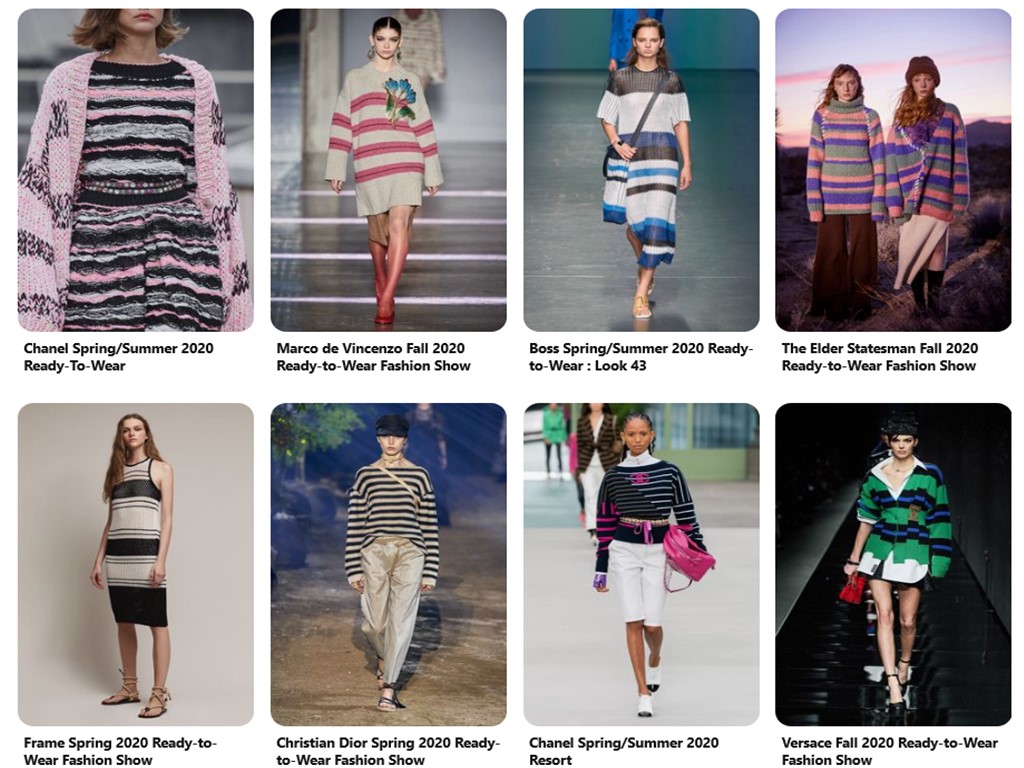 These are just a handful of images from the fashion houses, but you can find more inspiration on my Pinterest board Knitwear Trends 2020 – Stripes.
Stripy knitting kits
There are plenty of knitting kits to choose from, and I have hand picked some stripy and textured kits that I really like as inspiration for your new project.
KnIT the style
With these kits you are able to knit the style yourself!
Complete the style with…