The Gaspard Sweater – A We Are Knitters Knit Kit Review
Disclosure: This post may contain affiliate links, meaning, at no additional cost to you, if you click through and make a purchase, I may receive a commission. Please check out our disclosure policy for more details.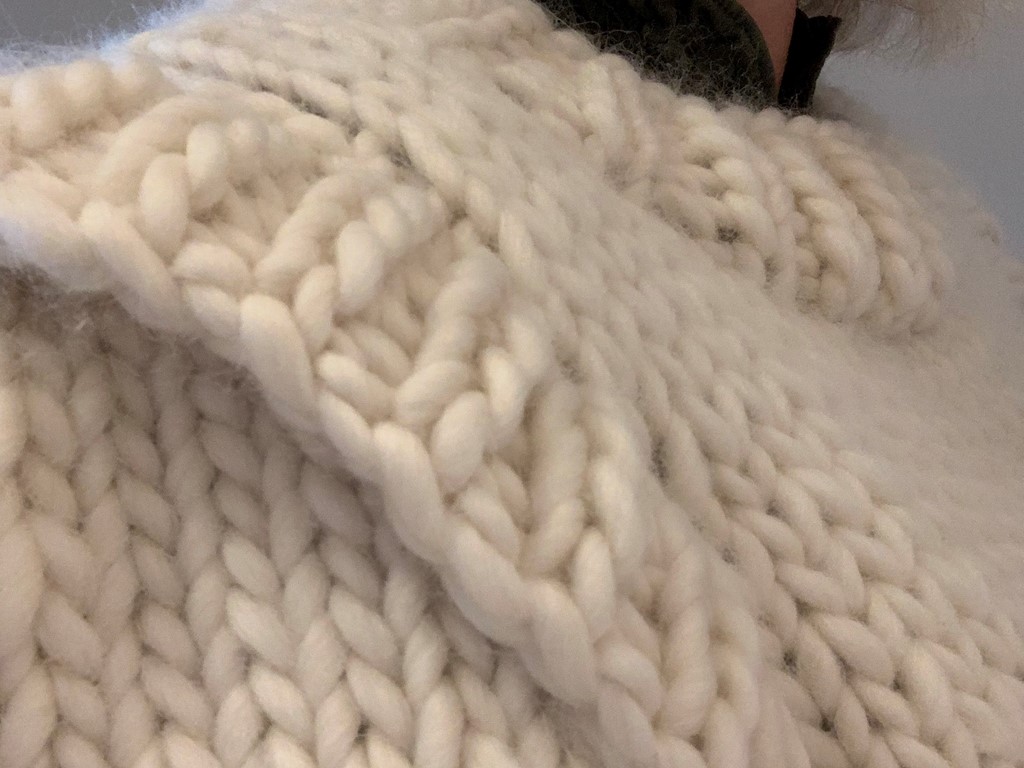 I fell in love with this bold and beautiful sweater when I wrote about it in my KnIT Style post and added it to my list of must-knits.
The Gaspard Sweater by Oliva from We Are Knitters is a statement sweater with bold shoulders (good for my sloping shoulders ?) that will make you stand out.
What did the Gaspard Sweater knitting kit include?
You can choose between straight or circular needles, or if you already are stocked up in the needle department, you can order without needles and get $12/€10/£10 off.
Which are the knitting techniques?
This sweater is a intermediate level knitting kit (my first), which is a step up from the easy level kits.
You'll find most of the techniques as videos at We Are Knitters. I found a very good Short Row video from WAK on YouTube (didn't find it on their Website though), you can find it under "Knitting experience".
The yarn
We Are Knitters most popular yarn is The Wool, and I can understand the popularity. The yarn is made of 100% Peruvian wool, is very soft and chunky and comes in numerous colors.
As I have mentioned in other posts, The Wool is perfect to wet-splice if it breaks or if adding a new ball.
Knitting kit experience
When I started this project, knitting it was a breeze. That was until I came to the sleeves and had to knit short rows ?.
Reading the instructions in the pattern made me just more confused, and I was frantically trying to find out what the meaning was with short rows and to find a good how-to video.
Well, I found out that in this pattern, you use the short rows to make puffy arms. As for the how-to video, I found the following video on YouTube by We Are Knitters very helpful:
I always get confused when knitting the neckline (put stitches on hold), so if it can be of some help to those of you that have the same problem, I also link to this video by WAK.
To Wrap it up!
The Gaspard Sweater knitting kit from We Are Knitters was a joy to knit, although the sleeves were a little tricky to get a hang on. In the end, I felt a bit proud to have had mastered the short row technique.
I will definitely knit another one, and not entirely out of joy but because it turned out a bit to big for me.
BTW check out my post KnIT Style – Bold Shoulders to get some inspiration on how to wear it.
Get a discount of $12/£10/€10 at WAK
by using the code MGMTIZQFT at check-out.
Code can be used once!
Note; I bought this kit myself and did not get paid for this review.