The Simone Cardigan Knitting Kit
Disclosure: This post may contain affiliate links, meaning, at no additional cost to you, if you click through and make a purchase, I may receive a commission. Please check out our disclosure policy for more details.
My first knitting kit review! When I decided to pick up knitting again, I wanted it to be easy, fast, and something I would wear. The only knitting I had finished before was a poncho. It took a year. My knitting skills were basically limited to knit, purl, cast on, and cast off.
After some Web and soul searching, I fell in love with We Are Knitters (WAK) Simone Cardigan Knitting Kit. It was chunky, fast knitting and on an easy level, the perfect "knit in a kit".
There were many different colors to choose from, and the sizes are from S to XL. I chose the color "Natural" and in X-large as I wanted it to be oversized so I could snuggle into it.
What came with the knitting kit?
The kit came in a nice brown eco-friendly paper bag including: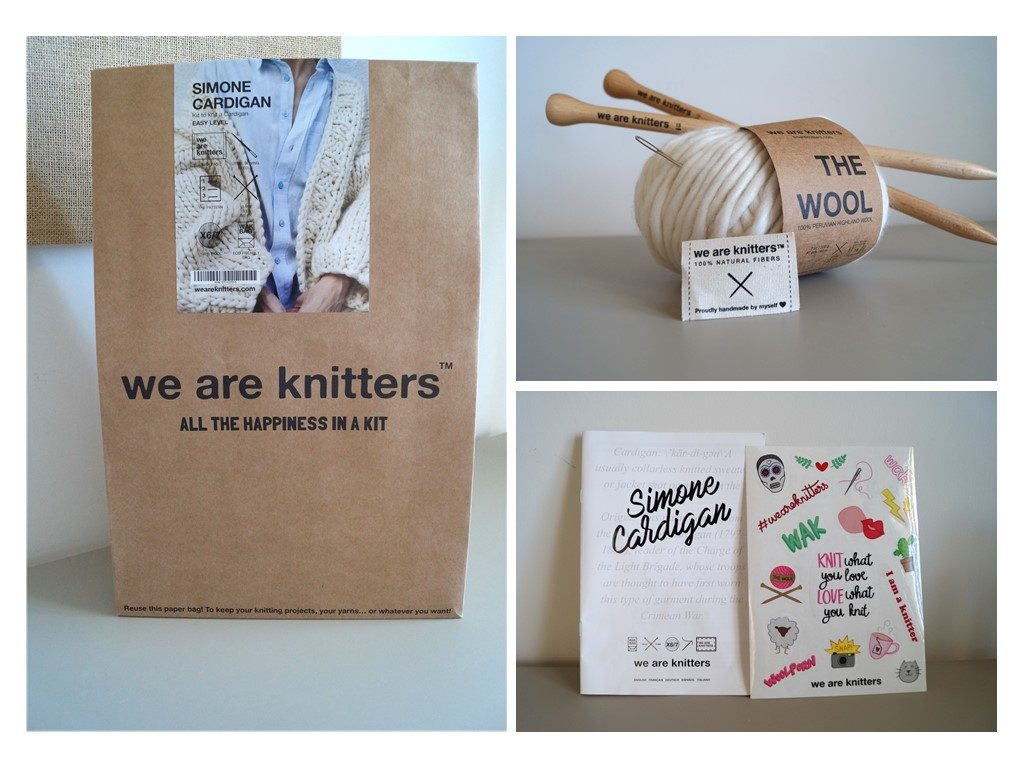 What techniques are needed?
The techniques needed in this easy level kit are:
If you don´t know the techniques don´t panic, on the WAK's Website, you'll find instruction videos for each technique.
The Yarn
The yarn is called "The Wool" and is WAK's most popular yarn. It's great for beginners as it's chunky and knits fast. The yarn is 100% Peruvian highland wool and is available in many colors.
Knitting experience
I found it really soft and smooth to knit. However, it is a single-ply wool yarn that easily breaks when you seam and join the work together, so don't pull to hard. On the positives side, the wool allows you to connect your yarns without using knots by wet splicing it.
The pattern is in the form of a booklet with step by step instructions, images, and advice. This makes the pattern easy to follow, but of course, I had a couple of hiccups knitting the cardigan.
Firstly, I made the rooky mistake of not making a tension sample before start knitting the cardigan. I jumped right into the full-scale knitting. This resulted in a size Small instead of X-large. It turns out that I tend to knit harder in stockinette stitch. We all knit differently; that's what makes us and our knitting unique. But of course, you want it to be the right size, and by knitting a tension sample beforehand, you can adjust the tension. WAK has good information on their blog about making tension samples.
On the good side, I have some leftover yarn to knit a blanket for my dog, Lilly, as she has taken over my Simone Cardigan.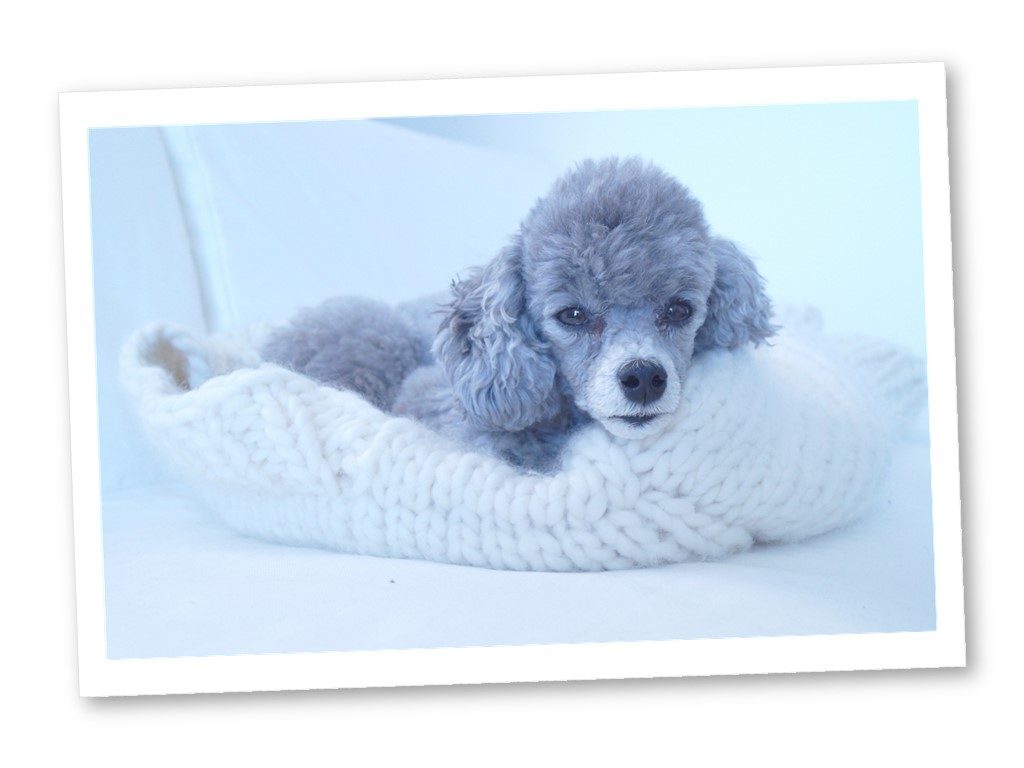 Secondly, I had some trouble with picking up stitches around the front edges and the neck. I never manage to get the stitches to add up, and it created a gap in the neck. Therefore, a bit of problem-solving had to be done. By picking up some more stitches on the right, I was able to sew the center back edge together. Although, it was not in the center anymore. But hey, this was my first knitting kit and big project so a pat on the back for me.
Fortunately, I found a video on YouTube how to make the Simone Cardigan by iKnits, and it has been a great help on my knitting journey.
To wrap it up
The Simone Cardigan Knitting Kit from WAK fulfills my expectations on an easy and fast knit. If you are an absolute beginner to knitting though, I would recommend starting with a beginners knitting kit. On my post, Amazons Top 5 Absolute Beginner Knitting Kits, you'll find great kits to start out with.
Even though the size turned out small, it fits good (I'm an M size) and I had a lot of compliments. The price was hefty at $152, but the cardigan is of good quality and very warm and soft. I'm going to snuggle into it on those chilly summer nights at the cabin in Sweden.
Get a discount of $12/£10/€10 at WAK
by using the code MGMTIZQFT at check-out.
Code can be used once!
Summer Update!
Snuggled into my Simone Cardigan at the cabin in Sweden, knitting on my Her Shawl by Loopy Mango.
Note; I bought this kit myself and did not get paid for this review.