Disclosure: This post may contain affiliate links, meaning, at no additional cost to you, if you click through and make a purchase, I may receive a commission. Please check out our disclosure policy for more details.
Bohus Stickning (Bohus Knitting)
A Swedish knitting cooperative who gained world-wide success
When browsing fair-isle knitting projects, I found and fell in love with the Bohus design. Digging deeper into the Bohus wonderful world of different patterns and mix of colors, I also found a piece of history. The history of the empowerment by Swedish rural women, a cooperative called Bohus Stickning (Bohus Knitting).
A bit of Swedish history
The Great Depression hit Sweden in the 1930s and so high unemployment. In the southwestern part of Sweden, the Bohusläns province, a group of women approached the governor's wife, Emma Jacobsson, asking help to set up a home-based industry to get extra income for the local women.
Bohus Stickning was founded by Emma Jacobsson in 1939, and she would operate the cooperative until 1969 when the production ceased.
In the 1990s the master dyer Solveig Gustavsson spent 15 years to recreate more than 50 Bohus Stickning patterns in close collaboration with Bohusläns Museum. Gustavsson offered the patterns, and hand-dyed yarns from her business Solsilke.
The Knitters of Bohus Stickning
There was no local knitting tradition in Bohuslän, so most of the women had to learn to knit. Knitting courses were organized, and for the women in the countryside, it meant a one-week long holiday from home. Something unfamiliar to most of the women at that time, and through these knitting courses, a strong social network developed among the knitters.
Bohus Design
The first patterns were designed by Jacobsson herself, but later she hired professional female textile artists to help her with the design. The knitwear was characterized by multi-colored patterns in angora or wool blended yarn, knitted in a combination of purl and knit stitches to make a unique design.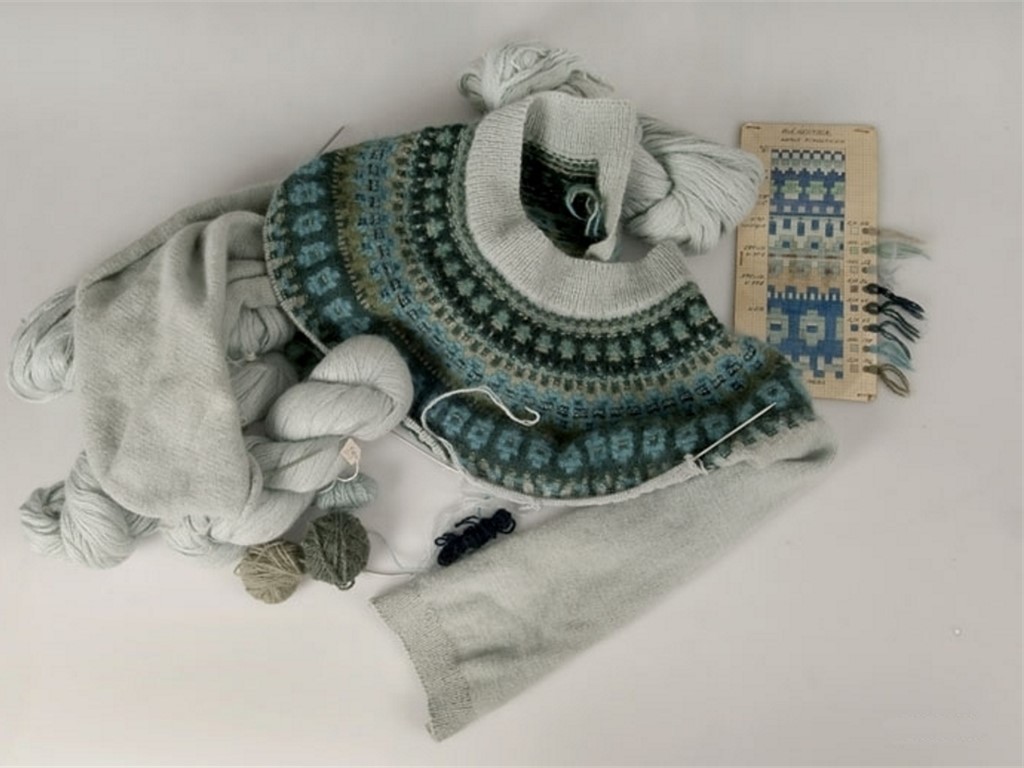 Bohus Stickning became synonymous with quality and high fashion. The garments were sold in upscale department stores in Sweden but also gained international success. It was the knitwear to wear among celebrities and royalties such as American actress, and later princess of Monaco, Grace Kelly, and Swedish actress Ingrid Bergman.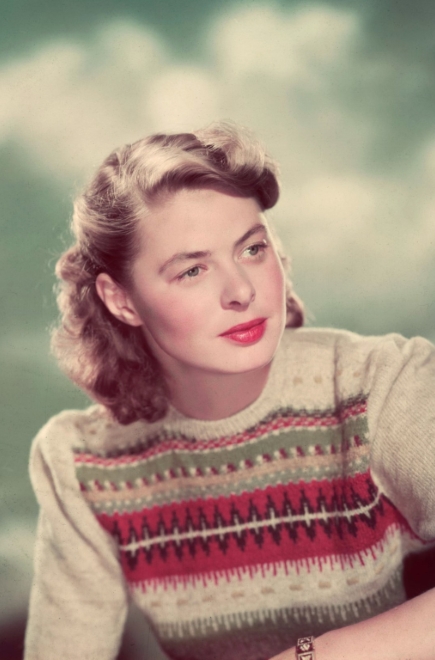 Bohus Stickning today
Guess how happy I was to find Bohus Stickning knitting kits at AngoraGarnet, and even more to find that it's close to my cottage in Bohuslän. I have been driving by AngoraGarnet every summer for years without knowing what treasures were hidden in that big red barn.
Today Pernille Silfverberg continues the work of master dyer Solveig Gustavsson by recreate patterns and selling Bohus Stickning knitting kits from her farm, where the majority of the angora wool is hand-dyed and comes from her rabbits.
At AngoraGarnet you can buy both Grace Kellys and Ingrid Bergmans Bohus favorites, Rimfrost (Hoarfrost) and Röda Randen (The Red Edge) as knitting kits.
Or get my favorite, Stora Spetskragen (The Large Lace Collar). This sweater is what I'm striving for, but I'm starting out with the Simone Cardigan.
---
Find more about Bohus Stickning on Amazon
---