Sprinkles Hat Knitting Kit Review
Disclosure: This post may contain affiliate links, meaning, at no additional cost to you, if you click through and make a purchase, I may receive a commission. Please check out our disclosure policy for more details.
I was looking for something fun to knit for my super cute goddaughter Cleo and fell for the Sprinkles Hat from Stitch & Story. This is a beginners knitting kit with fun, bright colors, with a result that will make you crave for a cupcake.
What does the knitting kit include?
The kit arrived in a cute packaging with a black bow to keep, and a little sneak peek window to get you extra excited.
The Kit included: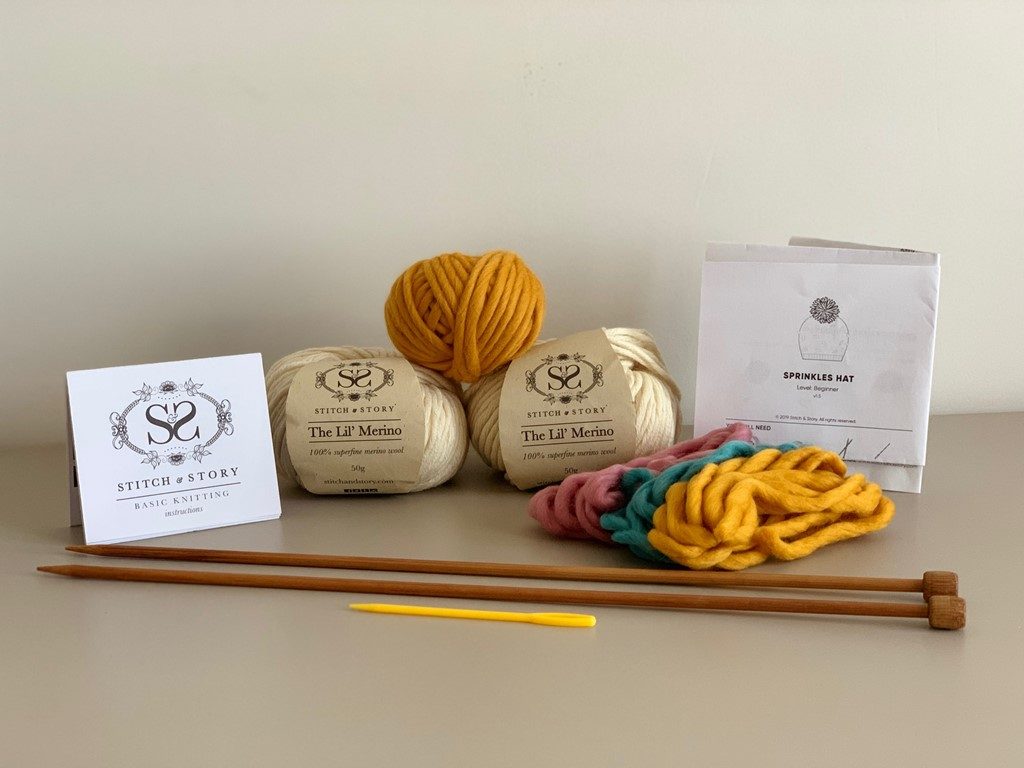 Which are the Knitting Techniques?
Sprinkles Hat is a beginner level knitting kit, so if you are a knitting newbie, you will learn to:
Instructions come in a leaflet, and Stitch & Story also has video HOW-TOs on their Website for the different knitting techniques.
The Yarn
To the Sprinkles Hat, you use Stitch & Story's superfine merino wool called LIL' Merino. The yarn is perfect to use for knitting things for the little ones as it's non-pilling, non-shrinkable and colorfast. The sprinkles and Pom Pom are made of Stitch & Story's The Chunky Wool which is spun from 100 % sustainable merino wool.
My knitting experience
As I had knitted the Simone Cardigan knitting kit from before, the techniques were not new to me. I found the Sprinkles Hat easy and quick to knit and the kit could easily be knitted in one night (I did not though).
I was a little bit worried that the LIL' Merino Wool would split when knitting as it is a 12-ply, which means the number of strands twisted together to create the yarn. But to my surprise, the strands stayed well together, and the yarn was smooth to knit.
I had one setback knitting this kit though, when I had finished the hat (with Pom Pom and all) there were some purl stitches on the knit side. I was not very keen on ripping it up. Fortunately, I could cover up the purl stitches with a sprinkle.
To wrap it up!
The Sprinkles Hat is easy and fast to knit with basic knitting techniques and clear instructions. If you find any errors in the hat, the sprinkles will do the magic, and the best thing; Stitch & Story have a Twinning Set for you and your mini-me.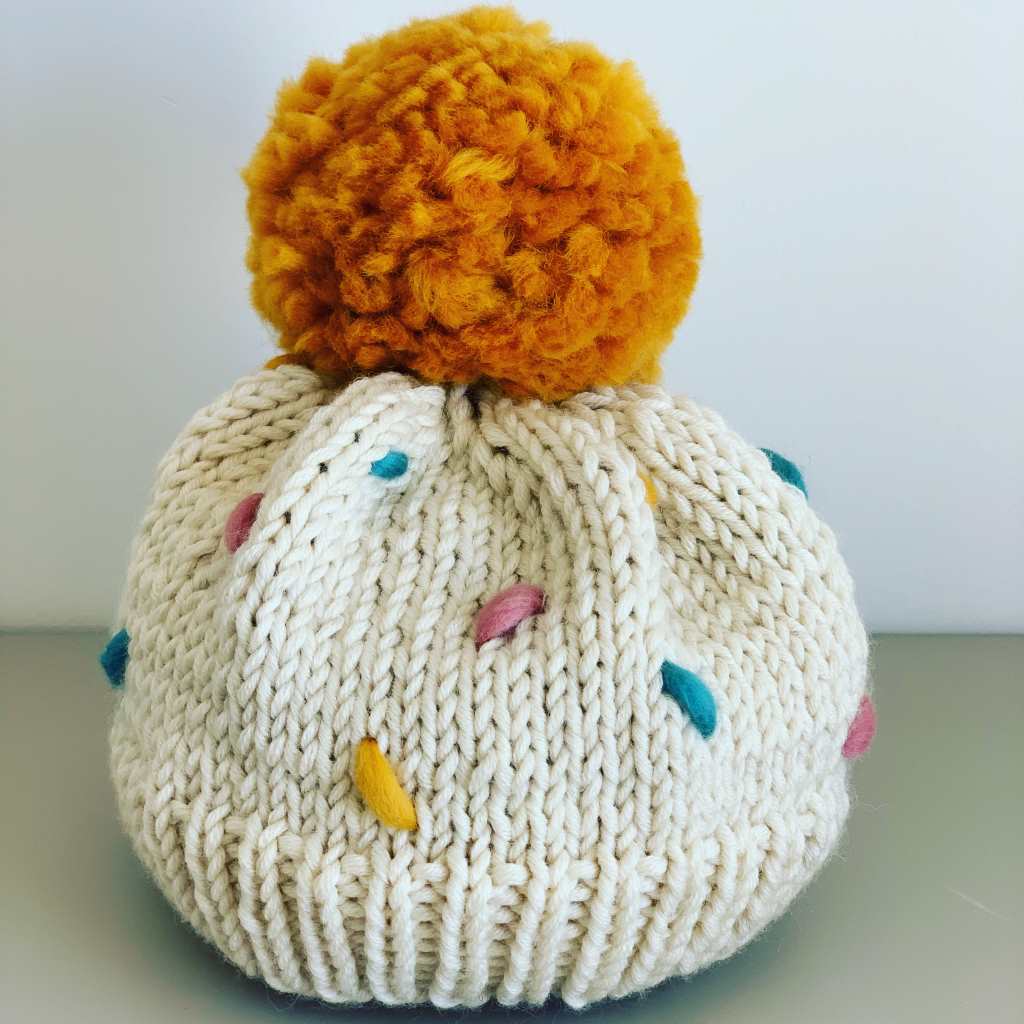 Update!
Cleo loved her Sprinkles Hat and agreed to a photo shoot.
Photo: Frida Lundberg
Note; I bought this kit myself and did not get paid for this review.