Review -The Sally Scarf from BettaKnit
Disclosure: This post may contain affiliate links, meaning, at no additional cost to you, if you click through and make a purchase, I may receive a commission. Please check out our disclosure policy for more details.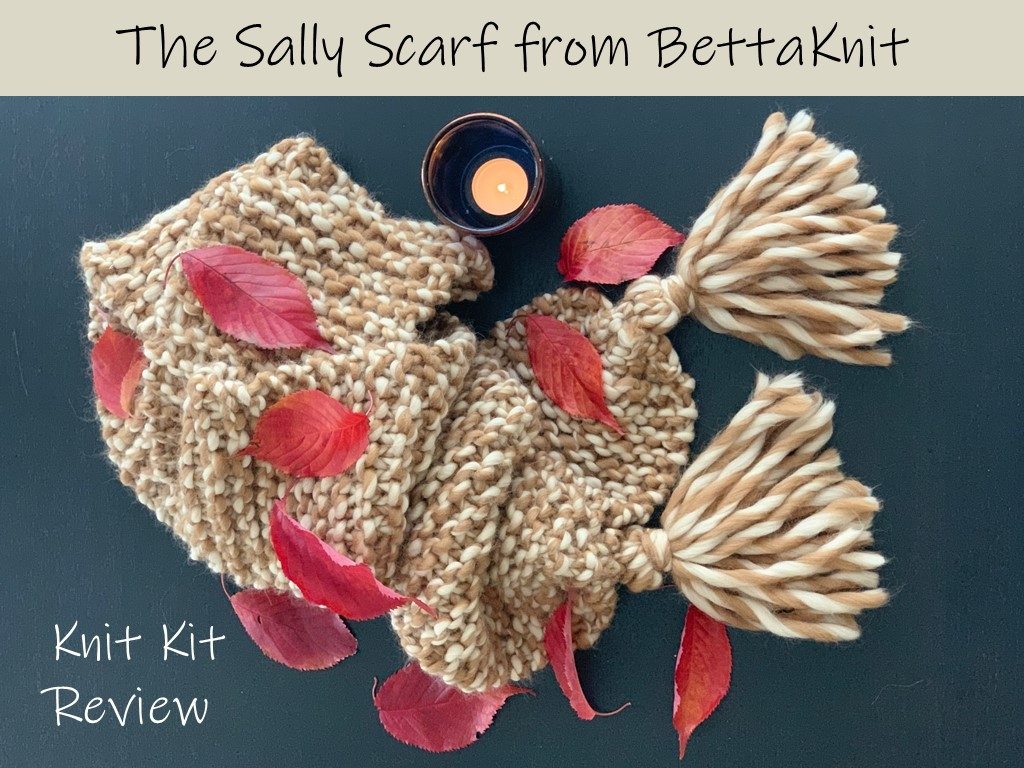 The Scarf season is on! Finally, it's that time of year to get wrapped up in scarfs, cocooning at home, and start a new knitting project (or continue with those that have been on hold).
Why the Sally Scarf?
As you probably already know, knitting kits are my thing, and when I was asked by BettaKnit to write a review of one of their knit kits, I was over the moon.
BettaKnit had just launched their new knitting kits for the fall, and lucky me, I could choose one of them. I fell for the Sally Scarf, a beginners level scarf with tassels.
I believe in transparency, and even though I was given this knitting kit from BettaKnit, this review is based on my own thoughts, opinions and experience.
What did the knitting kit include?
The knitting needles were a surprise with its bright colors. I guess that in the knit kit world, you have to stick out.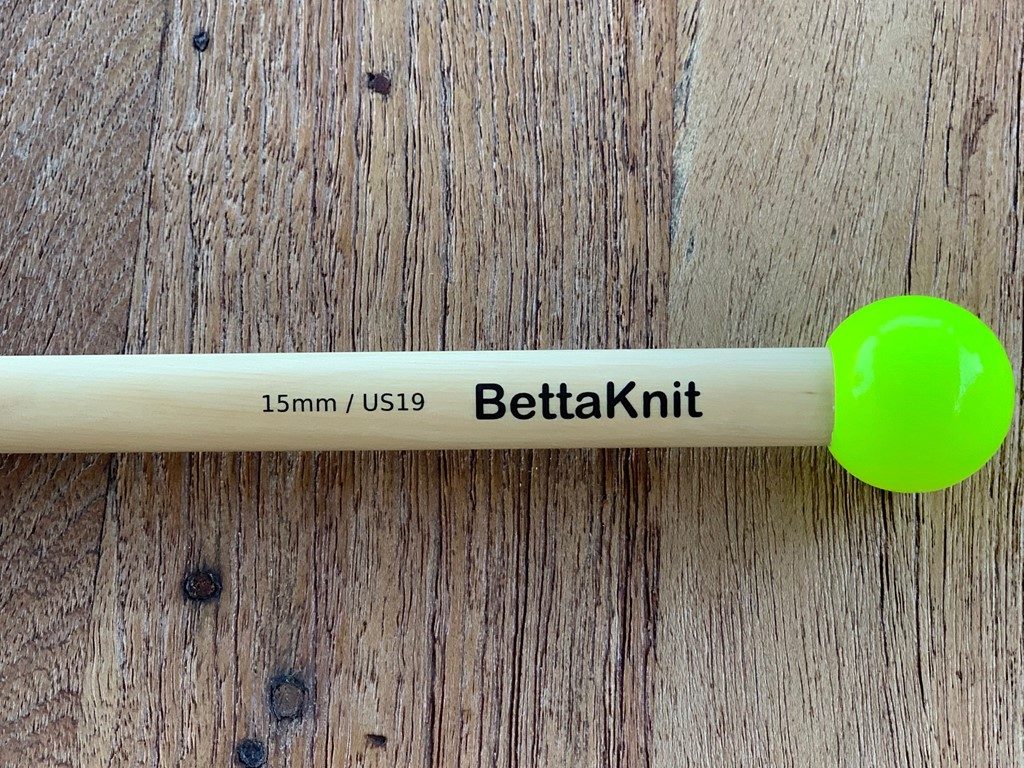 Which are the knitting techniques?
This knitting kit is ideal for absolute beginners (You can check out more kits for absolute beginners here) as the techniques required are the basic:
The yarn
The Sally Scarf is made in BettaKnits "Cool Wool" which is a chunky, soft yarn made of 100% Peruvian wool.
As I have a coat in camel, I chose the color Camel Melange where the colors camel and natural are twisted, which gives a rich pattern and a contrast to my coat.
The knitting experience
The Sally Scarf was an easy and fun knitting project. The pattern was both in written instructions and pictures, and BettaKnit also has video tutorials on their website, that is, a lot of help if you're a beginner.
I did have some problem with while knitting though, the twisted yarn was easily split. Nevertheless, it was not a big issue as the more I knitted, the more I got to know the quality of the thread.
To wrap it up!
BettaKnits Sally Scarf is a perfect absolute beginner kit with basic knitting techniques. If you are a newbie to knitting and want your first project to be of quality and have that little extra (chunky tassels), I would recommend this kit.
And one more thing! The scarf is 256 cm/100.8" long, so there is plenty of rows to practice your garter stitch ?