Review – Her Shawl Knit Kit from Loopy Mango
Disclosure: This post may contain affiliate links, meaning, at no additional cost to you, if you click through and make a purchase, I may receive a commission. Please check out our disclosure policy for more details.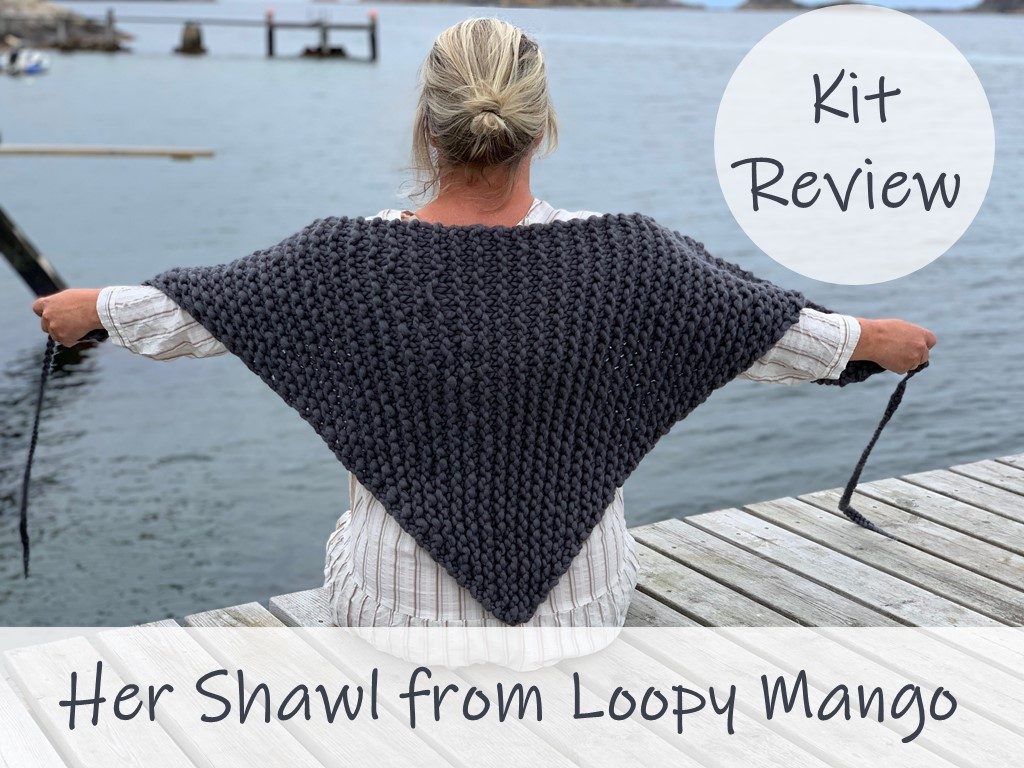 I have had my eyes on Loopy Mangos knit kits for a while. I love their bulky and creative knits in vibrant colors, and finally, I decided and ordered their Her Shawl in grey.
It's a beginners knitting kit with soft chunky yarn that knits fast. Right up my alley!
What did the knit kit include?
Loopy Mangos kit came in a canvas project bag with text as bold as their yarn colors, perfect for storing your knitting project and easy to bring with you wherever you go.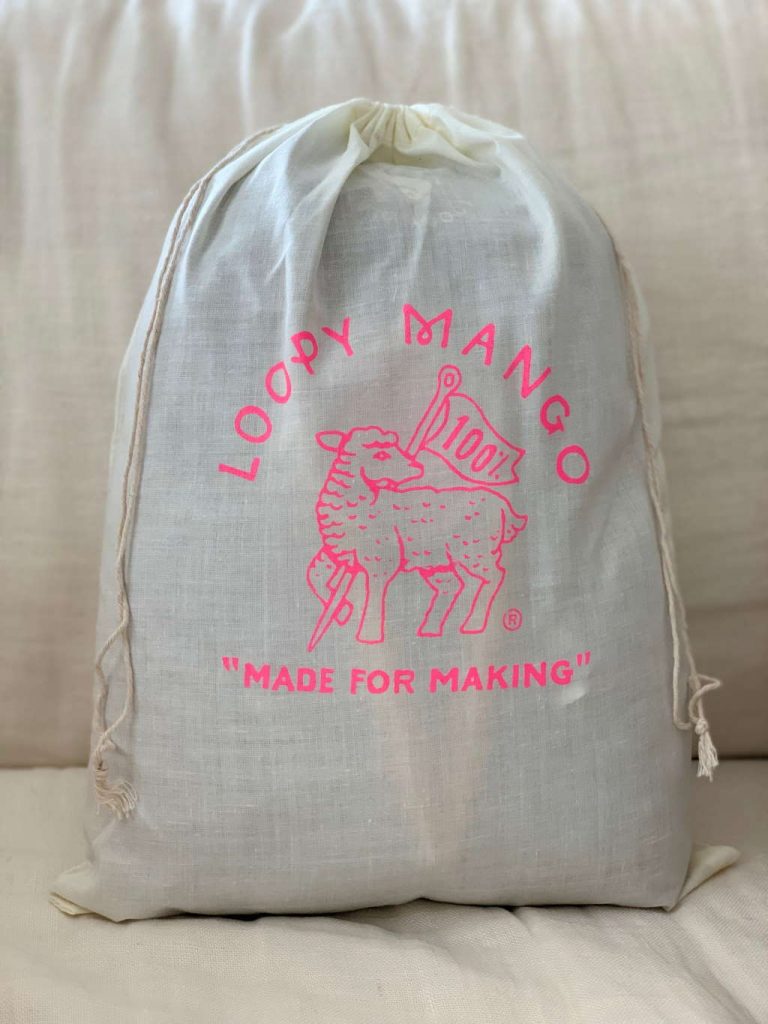 The kit included: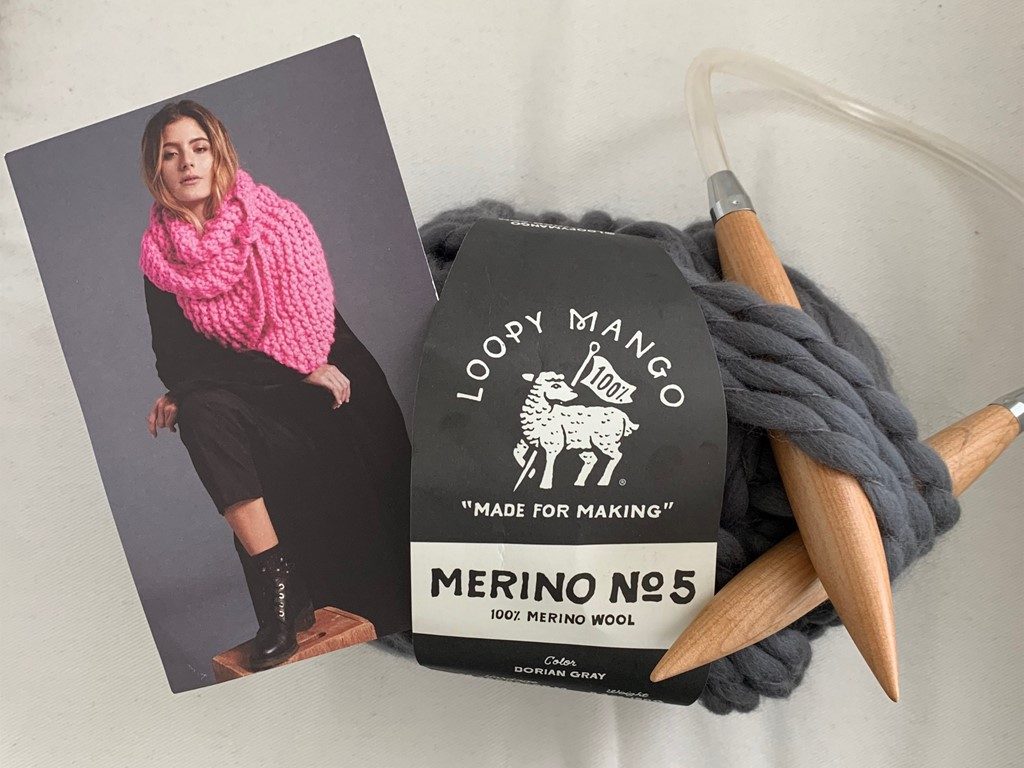 Which are the Knitting Techniques?
The Her Shawl is at a beginner level with easy techniques as:
The pattern comes in the form of a postcard and has basic instructions. Loopy Mango also has video tutorials on their Website to learn the different knitting techniques
The Yarn
Loopy Mangos Merino No. 5 is made of 100% merino wool and is 100% renewable. Yay! The yarn is chunky, super soft, and comes in numerous colors. I picked the color Dorian Gray and absolutely adore the color (yes I know! It's in the eye of the beholder). It is blue greyish and is a perfect all-around color.
Knitting experience
The Her Shawl knit kit was straightforward to knit once I got the hang on how to increase stitches and knit two stitches together, which I learned from Loopy Mangos online tutorials.
The kit comes with circular needles, and for me, knitting with circular needles is quite new. Basically you knit the same way as with straight needles; however, my brain usually shuts down when picking up the knitting after a pause. At which side should the working yarn be? In my confusion, I knit the wrong way, and I have to rip it up.
So I memorized this:
The pattern was easy, except for one thing. I would have liked it to have the number of stitches per row in the pattern to easier keep track while knitting.
To wrap it up!
Loopy Mangos Her Shawl is an easy, fast knit that will end up with you having a cozy, soft, all-around shawl. It has become my favorite knit yet as you can wear it in so many ways and it always looks great. This summer I have used it on cloudy, windy days and it instantly warms me up.
Looking forward to the colder months when I can wear it with my comfy Simone Cardigan.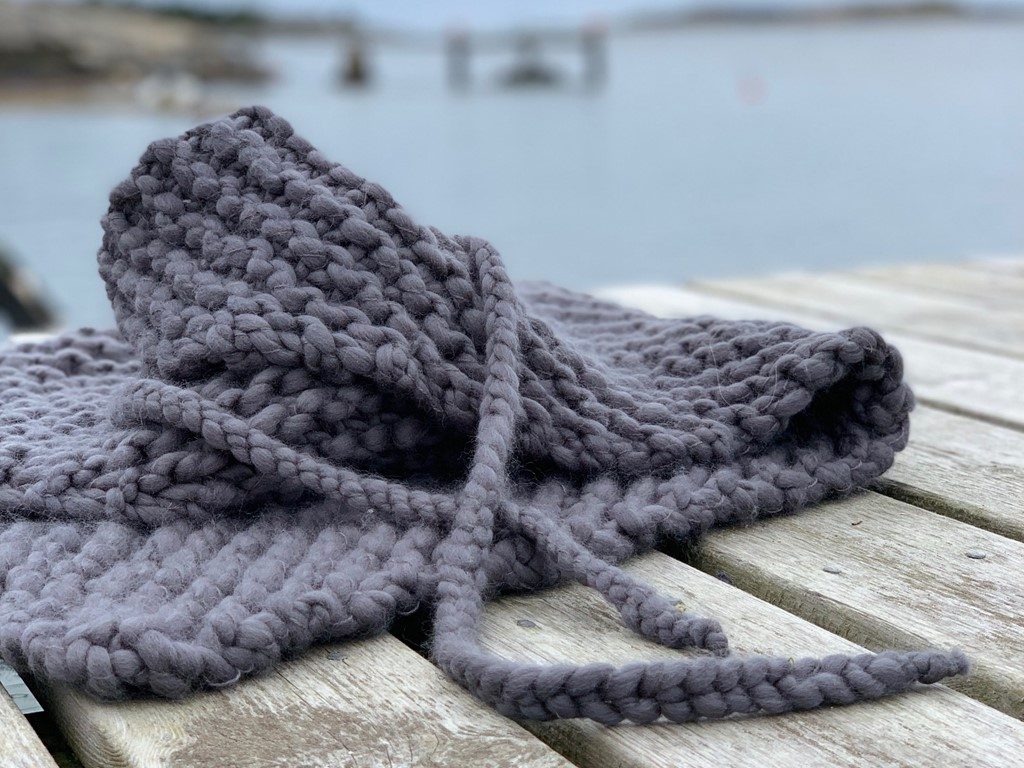 Note; I bought this kit myself and did not get paid for this review.