8 Knitting Subscription Boxes (2023)
Disclosure: This post may contain affiliate links, meaning, at no additional cost to you, if you click through and make a purchase, I may receive a commission. Please check out our disclosure policy for more details.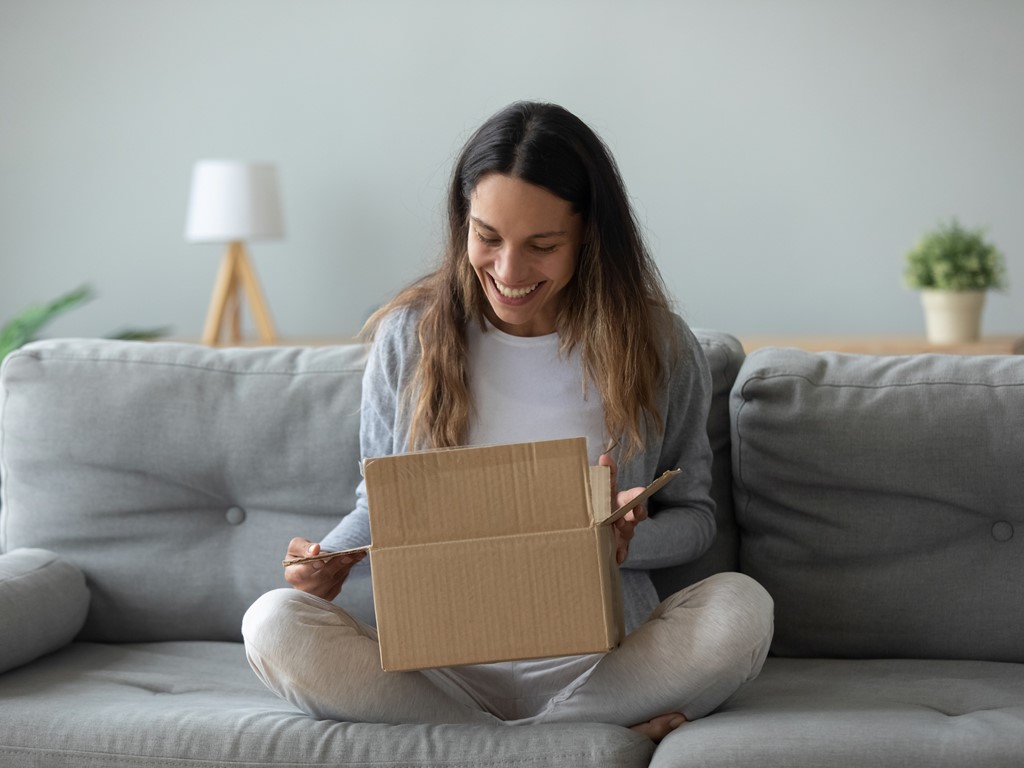 Do you like a surprise? Then the knitting subscription boxes are the thing for you!
When you subscribe to a knitting box, you'll regularly get a new project based on your interest, like favorite color scheme, yarn quality, or beginner's projects.
There are plenty of companies out there offering subscriptions on kits, and it can be hard to choose.
But no worries! I have hand-picked eight knitting boxes (some also with crochet) to make it easier for you to make your decision.
Knit-Wise subscription boxes include everything you need to finish a home item or accessory project. Yarn, needles/hooks, tools, instructions, the whole kit! Choose between knitting or crochet, monthly or quarterly, AND you can also choose between beginner or Intermediate/advanced projects.
Subscriptions start at $28, and they are auto-renewable and can be canceled at any time, shipping within the U.S. only.
KnitCrate offers The Southern Stitch Box offers the choice of standard or deluxe hand-dyed yarn in either DK or sock weight, and every month you'll get access to Zoom knit-a-long and new knitting patterns.
For $42/month you'll get hand-dyed yarn, tea, themed stitch markers and a bonus gift. Free shipping to US and an extra fee for International shipping. You can cancel the subscription at any time.
Can't choose between a knitting or a crochet subscription box? Then The YarnYAY subscription box is for you. Each month you'll get two exclusive patterns for the same type of project – one knit & one crochet.
In the box, you'll find Artisanal hand-dyed or indie yarns, a knit and a crochet pattern, as well as two items for your craft project. Monthly subscriptions from $35 that ships worldwide from the U.S. and you can modify or cancel anytime.
This subscription box is for the sustainable knitter. Darn Good Yarn's eco-friendly yarn is handmade in India from recycled silk or natural fibers. The focus lies on supporting sustainable and fair jobs through ethical sourcing.
The subscription starts at $20/month, and you will get one skein of premium eco-friendly yarn, both a knit and crochet pattern, and a special gift for your project.
If you want to make a difference for those in need Annie's Caring Crochet Club is the subscription for you. Each month you will get instructions, pattern, and yarn for a special cause crochet project like chemo caps for cancer patients or blankets for children in need.
Annie's also offers a Knit Afghan Club where you knit three blocks a month and step by step improve your skills, and a Hook and Needle Club that include yarn and patterns, both knitting and crochet, each month.
The subscriptions start from $19.99 plus shipping and handling to the U.S. and Canada. You can cancel anytime, and returns are accepted.
Looking for that little extra? The Spinning Hand subscription box includes luxury yarn, a printed knitting pattern, a handcrafted project bag, and on top of that, an accessory.
Subscriptions start at $42.50 on quarterly basis an includes free shipping in the U.S. but also ships worldwide for an extra fee. Cancel at anytime.
Hooked on crochet, and only crochet? The Leither Collection offers crochet subscription boxes that include crochet hook, high-quality hand-dyed yarn pattern, and stitch markers. If you are into neutral colors, choose the Natural box for more color, the Funfetti box.
The Leither Collections monthly crochet kits start at $21.08/month, includes free shipping to the U.S. but also ships worldwide for an extra fee.
Are you an expecting mother, grandmother, aunt, or just a gal or guy that finds it irresistible to knit baby clothes? At Knit in a Box, you can choose knitting boxes for babies or children with a choice of girls or boys boxes or why not go the gender-neutral path and let it be a surprise.
The subscription boxes are gift wrapped and include yarn, buttons and gifts. Choose between monthly or bi-monthly where the price starts from £18.79 (approx. $25) plus £1.99 in shipping within the UK. Knit in a Box also ship World-Wide
Do you want to develop your knitting skills, or do you love sock yarn? KnitPicks have three subscription boxes, choose one (or two) based on your interest; A year of Hats, Sock Yarn Celebration and Cotton Club.
Depending on what box you choose, you will get the yarn, pattern, and the supplies you'll need for your project, and the prices start from $49.99. Free shipping within the U.S. and KnitPicks also ships to the UK, Canada, and Australia for an extra fee.